HAPL Annual South Louisiana Social
Join us for good food, good time and good company!
If you are interested in sponsoring this great networking event, please fill out the sponsor form and send to Eric Thomas.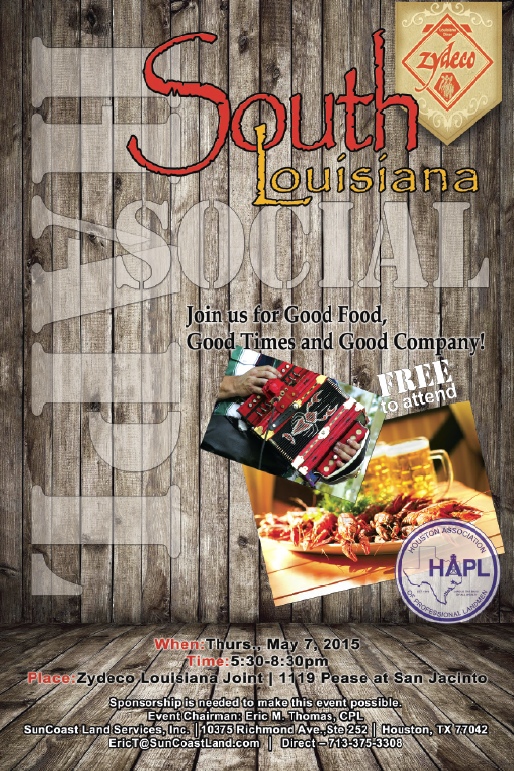 SPONSORSHIPS AVAILABLE! Please contact Eric Thomas.
Organizer Eric M. Thomas, CPL
Eric M. Thomas, CPL 71323
Vice President
SunCoast Land Services, Inc.
10375 Richmond Ave, Suite 252
Houston, Texas 77042
Office: (713) 375-3300
Direct: (713) 375-3308
Mobile: (713) 876-4877
When?
5:30 p.m. - 8:30 p.m.
(GMT-0500) US/Central
Where?
Zydeco's Louisiana Diner
1119 Pease
United States