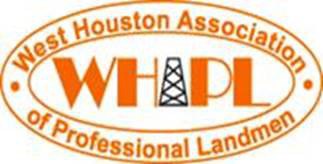 WHAPL Charity Sporting Clays Shoot
Get excited for WHAPL's most popular yearly event, the Annual Charity Sporting Clays Shoot!
When: Friday, October 24, 2014
Where: American Shooting Centers (16500 Westheimer Pkwy, Houston, TX 77082)
Please see additional details on the attached registration form and contact Jonathan Love with any questions or concerns (JLove@Ursaresources.com). A list detailing available sponsorship packages is also attached. Our sponsors are greatly appreciated and imperative to WHAPL's continued success!
Registration Form:

WHAPL_2014_Sporting_Clays_Registration_Form_Final.pdf
Below is the list of companies who generously sponsored last year's event:
BHP Billiton Petroleum
Blue Tick
Burleson LLP
C. H. Fenstermaker & Associates
Cabot Oil & Gas Corp.
Charlie Hudson & Associates, Inc
Cinco Land
Crevalle Energy LLC
D&P Dupuis & Polozola
Dan Orbeck & Assoc.
Farrar M. Davis, CPL
Fidelity Exploration & Production
Houston Energy
Istroma Resources
Kilburn Law Firm
Kirby, Mathews & Walrath, PLLC
LINN Energy
Marathon Oil
Morris P. Hebert, Inc.
OXY
Perry Law
Petro-Land Group, Inc.
Shannon, Gracey, Ratliff & Miller, LLP.
SM Energy
STATOil
Steptoe & Johnson PLLC
SunCoast Land Services, Inc.
Ursa New Ventures LLC
Thanks,
Mark Salvie
Senior Landman
ConocoPhillips Company
PK10-3062, 600 N Dairy Ashford | Houston, TX 77079-1175
O: 281.206.5485 | C: 281.687.1490
Mark.W.Salvie@conocophillips.com