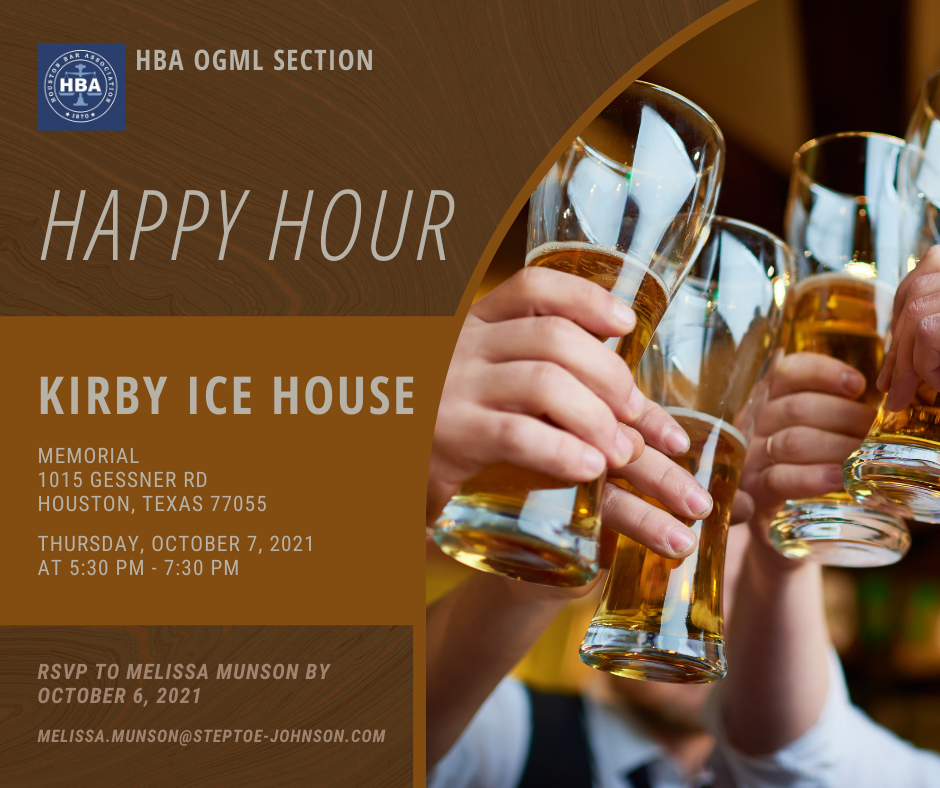 Kirby Ice House – Memorial
1015 Gessner Rd
Houston, Texas 77055
Eat, Drink and Connect at Kirby Ice House Memorial (on GESSNER) - Thursday, October 7 at 5:30 p.m.
Feel free to bring coworkers and business associates.
Food and drinks will be provided.

Please RSVP to Melissa Munson by October 6 at melissa.munson@steptoe-johnson.com and enjoy Happy Hour with the members of the OGML section!